Checkout our latest newsletter!

2020: Pivoting into Innovation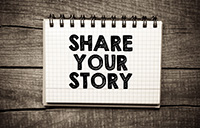 The "Future of Work" was the theme of this past year on WorkforceGPS. Our focus was to highlight how the world of work would change over time, but instead of the slow pace we anticipated, our system found itself racing to meet the challenges the global pandemic brought upon us. Ideas and plans that seemed a distant future became our present. We have shared many resources and hosted many events to support the system, but we wrap up the year hearing from your experiences in the field.
Three new Voices of Experience videos recorded in October showcase workforce system leaders sharing how they have managed the challenges encountered in 2020 by pivoting into innovative solutions. The first one available today features Elizabeth Carver, Program & Training Director at Utah Department of Workforce Services as she reflects on the changes her state colleagues have made since March 2020. Look for the two remaining videos to be posted December 7 and 14 featuring Marla Rye as the Executive Director of Northern Tennessee Workforce Board, and Bruce Ferguson, American Job Center Operator, from CareerSource Northeast Florida.
The WorkforceGPS team looks forward to sharing new content in 2021.
Stay safe and Happy Holidays!